Jessica Biel "Has Suspicions" About Justin Timberlake Cheating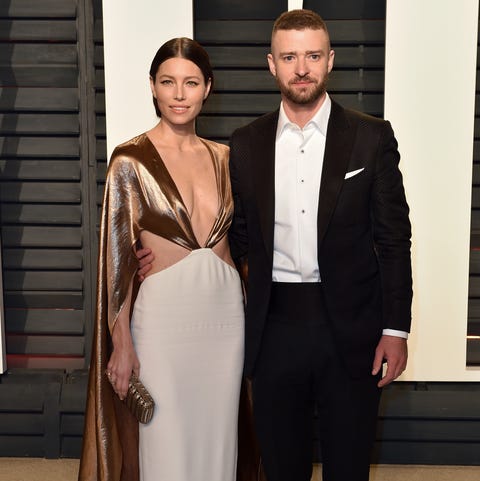 Axelle/Bauer-GriffinGetty Images
Things are still not great between Justin Timberlake and his wife Jessica Biel, as she "still has her suspicions" about his PDA scandal with Alisha Wainwright.
According to a source, Justin "knows he messed up" has been trying to make it up to her by "making a big effort" and being on his "best behavior."
---
Last month, Justin Timberlake caused *quite* the stir when he was caught holding hands with his Palmer co-star Alisha Wainwright. Justin has since made a public apology to his wife Jessica Biel, saying, "I apologize to my amazing wife and family for putting them through such an embarrassing situation." However, a few days ago, a source shared that Jessica "hasn't fully forgiven him," and it looks like Justin still has a lot of work to do before getting back into his wife's good graces.
Today, a source tells Us Weekly that Justin is "making a big effort" with Jessica, saying, "Jessica and Justin are spending the holiday together and she is really ready for some alone time with him. He has been so sweet to her and is making sure that Jessica knows how much she means to him."
But it's still far from smooth sailing for these two, as the source also adds that:
Jessica gets bothered when Justin seems like he's on his phone for too long and she still has her suspicions, but he is insisting that nothing happened and has been telling her that she has zero reason not to trust him…She has made it known that she is not happy with him drinking too much and for acting the way that he did. He knows he messed up and has been on his best behavior.
Oof, that doesn't sound so good—here's hoping that Jessica and Justin can work it out!