"My Only Wish" by Britney Spears Is an Underrated Christmas Song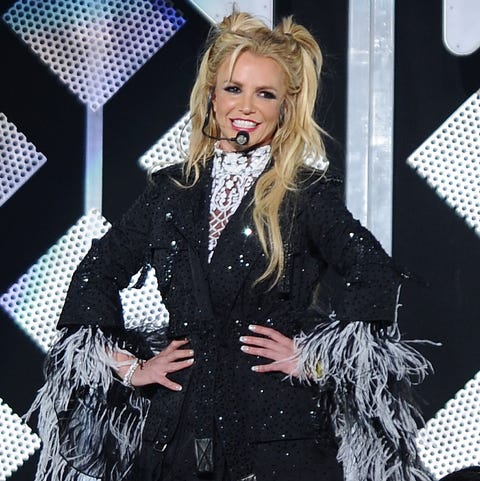 Jason LaVerisGetty Images
Don't get me wrong—I know America's obsession with Christmas music is fully insane. You don't have to tell me that. But in case you're greener than the Grinch and need some evidence, allow me to inform you that Mariah Carey's ICONIC song, "All I Want for Christmas Is You," is *finally* number freakin' one on the Billboard Hot 100 chart since it's release in 1994…literally 25 years ago. But anyway, I digress.
As much as I love and adore Mariah's Christmas music, and other holiday bops of the late '90's and early 2000s by Destiny's Child, *NSYNC, and Christina Aguilera (I could go on), one very important person—who arguably changed the world of pop music, might I add—continuously gets left out of the holiday conversation every year. That's right, I'm talking about Britney Jean Spears!
Every year when Christmas comes around, Britney, who had all the pop girls shaking after releasing "…Baby One More Time," is simply looked over because she does not have an album devoted to Christmas songs. Honestly, I condemn her management team for not capitalizing on the opportunity for a holiday record while she was smack dab in the middle of her prime. Seriously, what teenage girl of the late '90s/early 2000s with ears wouldn't want a shiny new Britney album that was actually Christmas themed??? Oh, that's right—EVERY GIRL (and boy!) WOULD WANT IT.
But since that's totally not what happened, Britney instead fed us a single Christmas song…and on a disgraceful holiday compilation album, no less. Enter in "My Only Wish (This Year)," a sad song disguised as a pop song that sees teen Britney despairing over her lack of lover during the holidays, which, same. It was released in 2000—nearly 20 whole years/two decades ago, wow— but sounds just as cute and fresh as it did the day it was released. Since you probably have never heard it, here's a Christmas gift from me to you:
If you take a quick peek at the YouTube comments, it is abundantly clear that this song does not get the shine it deserves. First of all, the fact that this fan-made video managed to secure over 42 million views demonstrates Britney's impact and further proves we need more Christmas Britney.
In conclusion: Britney, sweetie, if you are somehow reading this…please know that it is never too late for you to release a Christmas album. The Britney Army will graciously accept this one song for yet another decade if you so choose, but please queen…we need a holiday miracle from the Princess of Pop herself.