Watch Mariah Carey's New "All I Want for Christmas" Music Video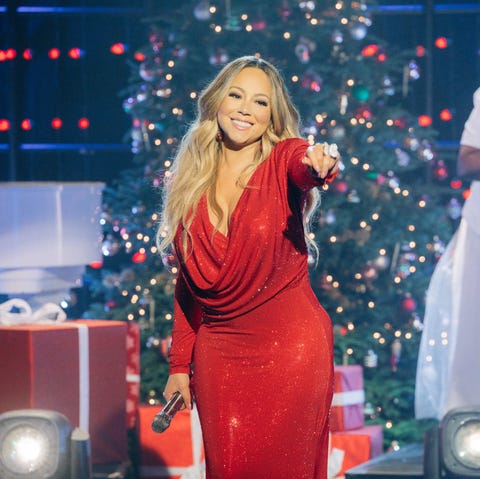 CBS Photo ArchiveGetty Images
Happy holidays, people: Mariah Carey just dropped a new music video for "All I Want for Christmas Is You."
It features basically every famous person on the planet, including Ariana Grande, Kris Jenner, Kim Kardashian, Normani, and Katy Perry.
---
Not that anyone would ever dare to question Mariah Carey's status as Queen of Christmas (see: her literally throwing out holiday decorations that weren't up to her standards), but Mariah is out here defending her title anyways like the legend that she is.
Mariah gave everyone an early Christmas present today by releasing a new "All I Want For Christmas Is You" music video to commemorate the hit's 25th anniversary as the only Christmas song that matters (sorry, "Frosty the Snowman").
There are more celebs that you could ever hope for in the video, including Ariana Grande, Kris Jenner, Kim Kardashian, Normani, Katy Perry, Jenna Dewan, Trevor Noah, Ali Wong, Bebe Rexha, Andy Cohen, Dan Levy, Chance The Rapper, Ciara, Heidi Klum, James Corden, Diplo, Jamie Foxx, Jojo Siwa, Kerry Washington, Millie Bobby Brown, Missy Elliot, Mariah's ex Nick Cannon and so, so many more that I actually don't have the finger strength to type out the entire list.
Mariah also tweeted about the vid, writing: "WOW! This is one of the best Christmas gifts I could ever have gotten. I am so thankful to all of my friends and favorite artists who participated in this video. You brought a huge smile to my face. THANK YOU!"
Now, who else is planning on spending the rest of the day watching this video on loop?