10 Best At-Home Laser Hair Removal Devices of 2020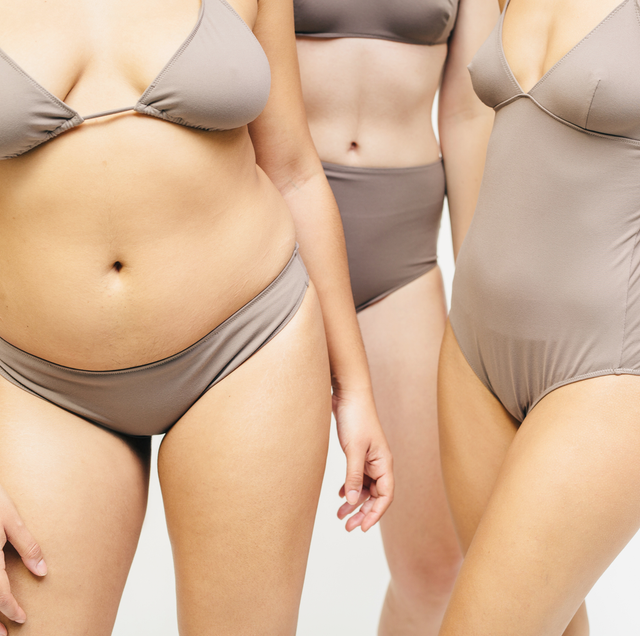 Stocksy
Hi, pls consider this your quick PSA that body hair is 1,000 percent normal and natural, and whatever you chose to do with yours is completely up to you, k? Personally, I fall into the camp of people who want zero body hair without putting in, like, any effort (aka shaving and waxing are out). That's why I've become so intrigued by laser hair removal lately—namely, those little at-home devices that promise to zap off your hair in the comfort of your own bathroom for a fraction of the price of an in-office treatment.
But since the idea of lasering my body at home feels a liiittle sketch—I mean, is it even as effective as the giant machines in your derm's office?—I chatted with dermatologist Arash Akhavan, MD, to find out everything you gotta know before you try at-home laser hair removal, along with the best devices that really, truly work.
Advertisement – Continue Reading Below
What Is Laser Hair Removal?
First, a refresher: Laser hair removal is a process where light (aka the laser beams) is directed onto your skin in little pulses, targeting and heating up the hair follicle to destroy a portion of it with each treatment, says Dr. Akhavan. Compared to in-office treatments (which, although pricey, are done by board-certified derms or trained professionals who know exactly what they're doing), at-home devices have a much lower energy output which makes them safer for you to use on your own.
Is At-Home Laser Hair Removal Safe?
"At-home devices tend to be generally safe, although a real potential for adverse effects, like scarring, does exist," says Dr. Akhavan, who highly suggests going the in-office route if you have the means (though it can cost anywhere from $200 to $1,500). "If you're using an at-home device, don't use it on sensitive areas—like your face, neck, breasts, or bikini—and begin by patch-testing on a smaller area, then waiting three to four weeks to make sure there are no complications."
And please read the instructions first. Some devices aren't suitable for darker skin tones, since not all lasers are able to properly distinguish between dark hair follicles and dark skin and can potentially burn you. Not ideal. K, now let's move on to what you really came here for: The best at-home laser hair removal devices to try RN.
Best At-Home Laser Hair Removal for All Skin Tones
Silk'n Infinity At-Home Permanent Hair Removal
FYI: The majority of at-home laser hair removal devices don't actually use lasers—instead, they call on intense pulsed light (IPL), which, like lasers, destroys your hair follicles with heat. This IPL device is beloved for its handheld size, customizable energy settings, and its ability to safely remove hair on all skin tones. Pro tip: Work with freshly shaved—not waxed!—skin to get the best results.
Best At-Home Laser Hair Removal for Small Areas
Tria Beauty Precision Hair Removal Laser for Women and Men
This at-home laser hair removal device is pretty much as sleek as it gets—the long, contoured shape makes it so easy to target hard-to-reach and small areas like your bikini line, underarms, and upper lip. Just know that this device isn't intended for darker skin tones—you'll need light to medium skin and brown or black hair to get safe results. 
Best At-Home Laser Hair Removal for Quick Treatments
Mē Sleek Face + Body Hair Removal System
urbanoutfitters.com
$249.00
I get it: Not everyone wants to sit around and take their time with a laser hair removal device. That's what makes this pick so great—it's designed for quick and painless treatments (think: two minutes for your arms, eight minutes for your legs) and, best of all, it's safe for all skin tones and hair colors. That's what I call a win win, y'all.
Best Travel-Size Laser Hair Removal Device
Silk'n Flash & Go Compact Glide Hair Removal Device
Other than the fact that this at-home laser hair removal device is suuuuper cute (like…I genuinely love that it's neon green?), it's also compact enough to travel with. And with 150,000 pulses, you're really getting a lifetime worth of treatments.
Best Long-Lasting At-Home Laser Hair Removal Device
Braun Silk Expert Pro 5 Latest Generation IPL Hair Remover
bedbathandbeyond.com
$329.99
This at-home laser hair removal device is equipped with 300,000 flashes of light (which is the equivalent of 22 years of full-body treatments, so, like, you don't have to worry about it dying on you). With 10 energy levels, it's also super customizable.
Best At-Home Laser Hair Removal for Leg Hair
Mismon Laser Hair Removal
amazon.com
$299.00
$199.99 (33% off)
If you're looking to zap thick, course hair on your legs, you'll love this at-home laser hair removal device. It's reasonably priced, has glowing reviews on Amazon, and works to permanently remove your hair after nine treatments. And did I mention it's rose gold? Cuuuuute.
Best Affordable At-Home Laser Hair Removal Device
Feeke IPL Hair Removal
Don't feel like spending a ton of $$$ on your at-home laser hair removal device? No prob, 'cause this cute little pick comes out to $90 and is actually effective. Keep in mind that it's smaller than its pricier counterparts, so it's best for treating concentrated areas (like your underarms or upper lip).
Best At-Home Laser Hair Removal for Beginners
Tria Beauty Hair Removal Laser 4X
There's a reason derms are obsessed with this at-home laser hair removal device: It's suuuuuper powerful, FDA-cleared, and extremely easy to use (thanks to the LED display, which guides you through the treatment and energy settings). BTW: When you turn this baby on, it scans your skin and won't unlock unless your skin tone and hair color are a safe match.
Best At-Home Laser Hair Removal for Large Areas
LumaRx Full Body Hair Removal System
This at-home device (which is FDA-cleared, BTW) is perfect for tackling unwanted hairs on large areas of skin (think: your legs and arms), thanks to its wide cap. You can expect to see results after three treatments (which the brand suggests spreading throughout one month), after which, you'll need light touchups and maintenance. 
Best At-Home Laser Hair Removal for Facial Hair
Remington iLight Ultra Face & Body At-Home IPL Hair Removal System
Good news: This at-home laser hair removal device is gentle enough to use on your face (yup, really, so long as you follow the instructions super carefully and avoid your eyes). The not so great news: IPL devices aren't really effective on light hair colors (like peach fuzz), so you'll only see results on dark facial hair.
Advertisement – Continue Reading Below