12 Best Drugstore Dry Shampoos of 2020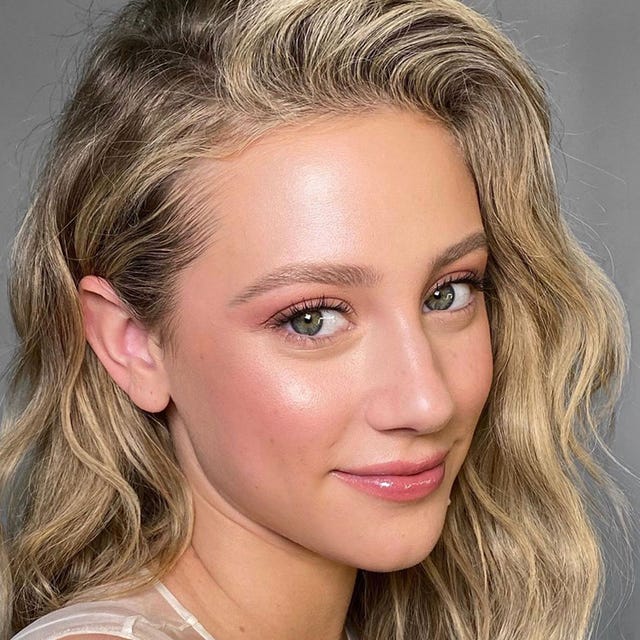 @lilireinhart, @jastookesInstagram
Look, I'm all about splurging on beauty products (I've literally spent waaaay too much on eyeshadow palettes), but TBH, there are just some things I refuse to drop tons of money on. Exhibit A: Dry shampoo, which I firmly believe you can (and should!) buy at the drugstore. Seriously, though—today's drugstore dry shampoos are just as solid as their bajillion-dollar counterparts, thanks to their ability to zap excess oil, add volume and texture, and even strengthen hair, all without leaving behind that annoying white residue.
But with all the options on the market, it can be really freakin' hard to figure out exactly WTF to spray on your hair, which is why I (the Dry Shampoo Queen) already did all the research and testing for you. Ahead, the 12 best drugstore dry shampoos you can snag for less than $14.
Advertisement – Continue Reading Below
1
Best Drugstore Dry Shampoo for Dark Hair
Batiste Hint of Color Dry Shampoo
The majority of drugstore dry shampoos I've tried swear up and down that they work on dark hair, but the white residue on my roots doesn't lie. Thankfully, Batiste came through and answered my prayers with this formula, which blends seamlessly with my hair while adding body and volume. 
2
Best Drugstore Dry Shampoo for Damaged Hair
TRESemmé Fresh Start Basic Care Dry Shampoo
Confession time: I've put my hair through some major sh*t. Extensions, intense heat, coloring…literally the list goes on and on (sry, trying to get better!!). Whenever my hair is feeling a little bit too damaged, I reach for this drugstore shampoo. There's keratin and vitamin B12 packed into the formula—two ingredients that promote healthier and stronger hair.
3
Best Lightweight Drugstore Dry Shampoo
Nexxus Between Washes Smooth & Clean Dry Shampoo Foam
IMO, there's nothing worse than a dry shampoo that leaves your hair feeling crunchy and gritty. Like, if I wanted a heavy texturizing spray, I would've reached for that. With this formula, though, you don't have to worry about that gross texture—it is extra lightweight but still absorbs all of the excess oil buildup from your roots.
4
Best Drugstore Dry Shampoo for Color-Treated Hair
Suave Professionals Keratin Infusion Color Care Dry Shampoo
Bottle blondes, this one's for you! If your color's looking a little meh, level it up with this drugstore dry shampoo. The keratin-infused formula not only sops up oil from your scalp, but it refreshes your color too.
5
Best Volumizing Drugstore Dry Shampoo
SGX NYC Dry Touch Volumizing Dry Shampoo
I know you swear by your $35 dry shampoo to give you that va-va-voom volume on days that you skip washing, but trust me—you're overpaying. This drugstore dry shampoo adds more oomph to your hair, leaving it cleaner, thicker, and fuller for less than half the price.
6
Best Drugstore Dry Shampoo for Oily Hair
Hask Charcoal Purifying Dry Shampoo
Honestly, your day two three, extra oily hair is no match for this drugstore dry shampoo. It's filled with charcoal powder, a clarifying ingredient that soaks up oil and sweat without leaving behind any residue.
7
Best Drugstore Dry Shampoo for Beach Waves
Not Your Mother's Beach Babe Texturizing Dry Shampoo
Have you ever tried to create beach waves on greasy hair? Spoiler alert: It doesn't work. Enter, this drugstore dry shampoo. Just spritz it on your roots and throughout your hair and use your fingers to diffuse the powder—you'll be left with that perfectly beachy texture, no sea salt included. 
8
Best Drugstore Dry Shampoo for Dry Hair
Aveeno Active Naturals Pure Renewal Dry Shampoo
Sometimes dry shampoo can be a little too dry, you feel me? And if you have really dry hair, the powder can make your hair feel over-stripped and thirsty for moisture. This drugstore dry shampoo can help you out with that issue—thanks to seaweed extract, it'll absorb grease and still leave your hair soft to the touch.
9
Best Drugstore Dry Shampoo Foam
Pantene Sulfate Free Cheat Day Dry Shampoo Foam
Hey, dry shampoo powders aren't for everyone—especially if you aren't into brushing and blending the formula. This drugstore foam is literally so easy to use—just shake up the bottle, work a pump into your roots, and then let it air dry or blow it out. You can expect major volume with this one.
10
Best Hydrating Drugstore Dry Shampoo
Suave Professionals Natural Refresh Dry Shampoo
Not only does this drugstore dry shampoo freshen up your roots, but it also contains argan oil, a legit amaaaaazing ingredient that leaves your hair looking (and feeling) super soft and hydrated.
11
Best Unscented Drugstore Dry Shampoo
TRESemmé Dry Shampoo, Unscented
Whenever I want to give my nose a break, I reach for this drugstore dry shampoo. It's unscented, so it gets the job done and cleans your hair without overpowering you with a super fruity or flowery smell. 
12
Best Drugstore Dry Shampoo for FIne Hair
Psssst! Instant Dry Shampoo Spray
You probs already know that chia seeds are a superfood and they can level up your diet, but did you know that they can also upgrade your dry shampoo? This drugstore dry shampoo is full of them, and the weightless ingredient not only adds volume and body, but also shine, making it the perfect boost for fine hair. 
Advertisement – Continue Reading Below