15 Black-Owned Businesses on Amazon to Shop in 2020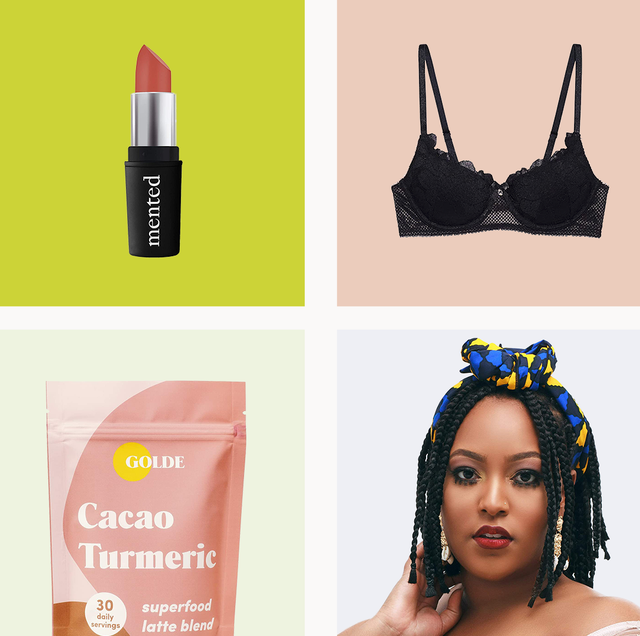 John Francis
The next time you find yourself going on an Amazon buying spree (it's a very easy thing to do!), consider shopping from these awesome Black-owned businesses on the retail site. With the holiday season coming up soon, these brands will make great gifts for your friends and family (or for yourself), and you'll be supporting some amazing businesses in the process. From stylish fashion labels to flavorful cooking products and everything in between, these buys might be just what you're looking for. Personally eyeing this Lemlem dress to escape the miserable weather outside, thanks.
And click the links here if you want to directly support and learn about even more Black-owned fashion and beauty brands—they have some pretty incredible products, NGL.
Advertisement – Continue Reading Below
1
lemlem
Eshe Cascade Dress
The summery fashion brand founded by Liya Kebede is available on a lot of retail sites, including Amazon. Currently manifesting warmer weather by looking at this striped midi. 
2
CUSHNIE
Fitted Long Sleeved Top with Mesh Sleeves
In sad news, the designer Carly Cushnie announced the label is closing after 12 years due to the effects of COVID-19, but some pieces are still available to shop, like this cutout top. 
3
Savage X Fenty
Floral Glow Lace Balconette Bra
You already know RiRi's lingerie brand Savage X Fenty, and her runway shows featuring new collections stream on Amazon Prime. You can shop her pretty designs on the site too. 
4
Plenty by Tracy Reese
Fl Slve Po
Tracy Reese's more inexpensive label is a gem of a find on the retail site. There are a plethora of cute designs like toggle closure coats and ribbed sweaters, like this gray one here.  
5
Cee Cee's Closet NYC
Bandana
The New York-based brand offers colorful headpieces and head wraps in bold prints that make a statement. Its styles are so popular that they're almost all sold out on the retail site, except for this blue and yellow design. 
6
Bronner Bros
B&B Hydrating Growth Oil
The haircare brand was founded all the way back in 1947, so it's been around for a WHILE and has some top-rated products, like this lightweight hydrating oil. 
7
Briogeo
Scalp Revival Charcoal and Coconut Oil Micro-Exfoliating Shampoo, 8 Ounce
Another Black-owned haircare brand you can find on Amazon is Briogeo. Your scalp will feel so refreshed after using this gentle scrub, and it offers other products like leave-in conditioners, shampoos, and more for your strands. 
8
Mented
Semi Matte Nude Pink Lipstick
Known for its lip products with gorgeous pigments, you'll want to give Mented a try if you haven't already. Sometimes just a quick swipe of lipstick can make you feel pulled together for any Zoom meeting. 
9
buttah. by Dorion Renaud
Buttah Skin Transforming Kit
The model-turned-businessman created this beauty brand from his own personal struggles with acne. You'll find moisturizing, soothing, and clarifying products for your skin when you browse it on Amazon, like this serum, cream, and cleanser set. 
10
GOLDE
Superfood Latte Blend
Add this blend to any smoothie, latte, or tea for the extra benefits of superfoods—e.g., supporting skin glow, debloating, and stress balance.
11
Sage & Alms
DewBurst Wipes – Dry to Wet Wipes
These genius biodegradable wipes from Sage & Alms activate with water so you can sanitize everything around you. They fit in a compact tube you can take on-the-go. 
12
JEB FOODS
Cassava Flour
The African food brand offers organic items that are also paleo-friendly and gluten-free, so you can use some items as substitutes when cooking up a storm. 
13
Essie Spice
Sauce Mango Chili Medley, 10.5 Ounce
Speaking of cooking, if your dinner needs an extra kick or added flavor, Essie Spice is probably what you're looking for. This mango and chili one sounds absolutely heavenly. 
14
Iya Foods
Turmeric Ground
Founded by Toyin Kolawole, the food brand features spices, baking mixes, seasonings, and more to bring the most flavor to your meals. 
15
BLK & Bold
Rise & GRND Coffee Blend
The coffee brand has roasts that range from light to dark, and it has some pretty amazing Amazon reviews. So if you need to stock up on a new bag of beans, definitely go with BLK & Bold. 
This content is created and maintained by a third party, and imported onto this page to help users provide their email addresses. You may be able to find more information about this and similar content at piano.io
Advertisement – Continue Reading Below