18 Gifts Ideas for the Friends You Miss — Social Distancing Gift Ideas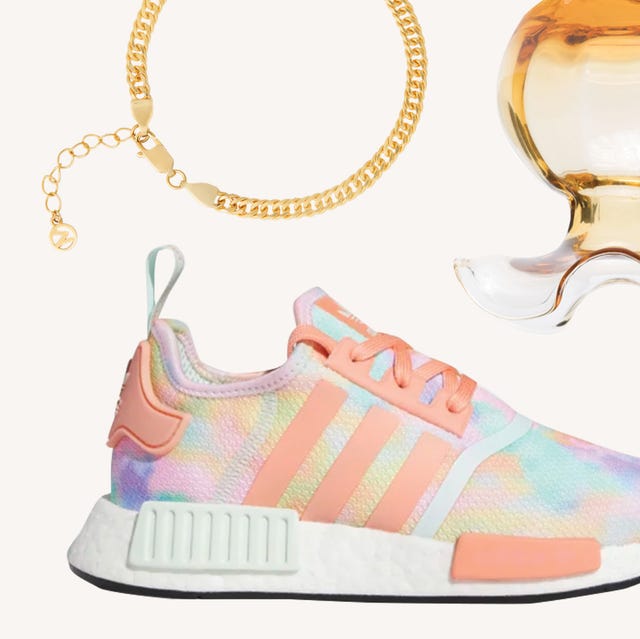 I seriously miss seeing my friends' faces, especially the ones that live in different states. The FaceTime checkins and Zoom Happy hours ain't enough. If you're going through the same withdrawals, then maybe it's time to send your besties a gift just to let 'em know you're thinking about them.
Nope, you don't have to go broke buying presents because the biggest shopping fest, Hauliday by Cosmo x Klarna, will be here soon. You know we've always got your back when it comes to great deals. We're really going all out from August 8 to 9, working with Klarna and our favorite retailers (Hi, Sephora!! What's up, H&M?!) so you can save up to 50 percent on the purchases below. If you're lucky, you might even catch some of the flash deals happening all weekend too.
So bookmark this page for the weekend of August 8 and 9, and start preparing now to create your list of cute gifts to give all the friends you miss.
Advertisement – Continue Reading Below
1
This fancy sugar set
Raspberry Sugar Cube
Teaspress
teaspressa.com
$9.00
Remember going to bars and ordering a cocktail? The time to safely do that again might be far away. But with these cute lil cubes, your friend can whip something up at home.
2
This sweet tee
Angel Graphic Tee
For the friends who are living in tie-dye everything, scoop them up a sweet T-shirt that lets them know what they mean to you.
3
This faux plant
Grass Charging Station
Dormify
dormify.com
$98.00
Her lonely window sill could use some company too. Plus this could-fool-anybody faux plant doubles as a phone charger.
4
This cool blankie
Cooling Blanket
Gravity
gravityblankets.com
$199.00
It'll feel like you're giving her a big ol' hug every time she wraps up in this cozy weighted blanket.
5
This sculptural vase
Hibiscus Glass Amber Bud Vase
A fancy vase is exactly what their new coffee table is missing. Plus your friends will think you spent a ton on this work of art, but it's only $54.
6
This mini bag
Best In Class Light Beige Vegan Leather Mini Handbag
You know she loves handbags. So wrap up a trendy bag that'll look good all year round.
7
This pair of joggers
Metro Lounge Pant in Pink
S by Serena
serenawilliams.com
$88.00
If she's livin' in sweats, upgrade her comfy pants collection with a satin pair of joggers.
8
This pretty scrunchie set
4-pack Scrunchies
All her top knots will look better than ever with these velvet-soft scrunchies.
9
This cult-favorite cream
Radiate Face Jelly
Base Butter
basebutter.com
$21.00
All the beauty lovers will appreciate this aloe vera-filled moisturizers that's constantly selling out.
10
This fun sneaker
NMD_R1 SHOES
Of course your bestie is gonna look so cute during her runs in these colorful sneakers.
11
This thick chain
Double Curb Chain Bracelet – $70
Thick, juicy chains are gorgeous enough to make a plain T-shirt and a pair of jeans look fancy. And your friend could also wear during fancy occasions too.
12
This halter dress
Sustainable Gnoor Dress – Salmon
Diarrablu
diarrablu.com
$215.00
It's not too late help her slay this summer. This dreamy dress is the perfect lewk to end the season in.
13
This croc bag
Sophia Bucket Bag
Hello, pastel bag! Ain't nothing like a trendy accessory to put a smile on someone's face.
14
This pink cardigan
The Dream of the Crop Cardigan
ModCloth
modcloth.com
$39.00
Cropped cardis are the perfect transitional-weather essential to add to her closet. And this one is supah(!) soft.
15
This designer keychain
Key Ring in Visetos Original
MCM
mcmworldwide.com
$120.00
A fancy, schmancy keychain will make you look the ultimate gift giver and make your friend extra special.
16
This pair of slides
The Sacca Donna Mule
Classic mules will never go out of style, so this pink pair will be something she'll cherish for years to come.
17
This portable speaker
Popular Products
Club living room will be poppin' with this powerful lil speaker.
18
This superfood
Cacao Turmeric Tonic for Skin Glow + Destress
Candles are cool and all, but she'll really feel relaxed when she takes a sip of this nutrient-packed powder.
This content is created and maintained by a third party, and imported onto this page to help users provide their email addresses. You may be able to find more information about this and similar content at piano.io
This commenting section is created and maintained by a third party, and imported onto this page. You may be able to find more information on their web site.
Advertisement – Continue Reading Below