18th Birthday Gift Ideas 2020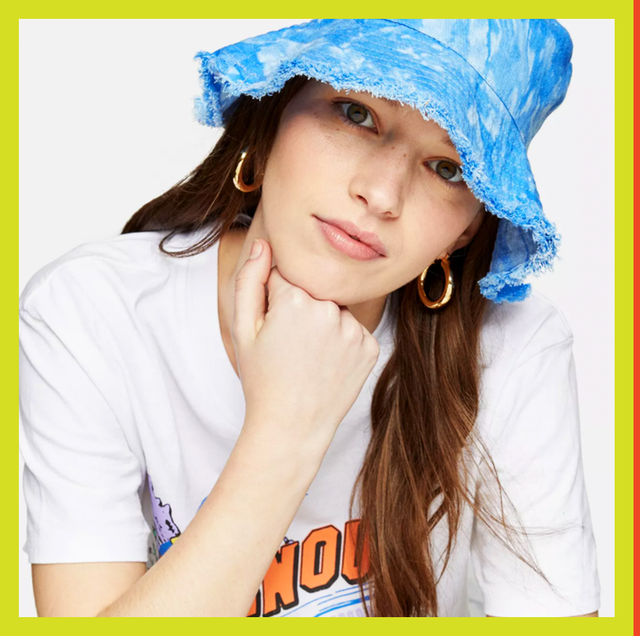 Courtesy
Turning 18 is definitely one of the biggest birthdays. It's the moment where you can legally make a ton of life-changing decisions on your own, like get a tattoo, sue someone (Big Legal Energy), or purchase a lotto ticket. It's also an important year filled with transitions. So as a gift giver, there's a big responsibility to make sure your present is equally as amazing as all of the exciting changes that are happening.
No need to panic if you feel like you're not in the loop on what the kids think is cool and what's not. The list below will easily help you narrow down your search for the perfect 18th birthday gift. Below you'll find adorable skates for adventurous teenagers, advice-filled books for the curious ones, and so much more. So keep scrolling to see it all and pick out a winner.
Advertisement – Continue Reading Below
1
A retro camera
Instax Mini 11
Fujifilm
amazon.com
$79.99
I know we live in a world where everything is high tech. But, trust me, Gen Z-ers are living life like we're still in the '90s. That's why an old-school camera is a clever gift for them.
2
A trendy hat
Blue Tie Dye Fray Bucket Hat
Topshop
topshop.com
$20.80
Here's a quick crash course on what's trending in fashion: tie-dye anything and bucket hats. So this gift will kill two birds with one stone. Ugh, that's a really depressing saying. Who made that up?
3
A playful candle
Strawberries & Cream Boba Milk Tea Candle
AsianBobaGirl
etsy.com
$34.00
For the ones that seem to eat boba tea everyday, a candle that smells as yummy will make them happy.
4
A self-help book
Almost Adulting: All You Need to Know to Get it Together (Sort Of)
Arden Rose
amazon.com
$9.99
If they don't already know it, adulting is hard. This book will make the process a tad bit smoother with some LOL moments.
5
A blogger starter pack
Smartphone Video Microphone Kit with LED Light
If becoming an influencer is on their career list, this kit has everything they'll need to successfully launch that Youtube channel or slay on the 'gram.
6
A fun pair of skates
Candi Girl Lucy Adjustable Girls Roller Skates
Roller Derby
amazon.com
$59.99
No matter how old you are, pineapples seem to make everything better, including this fun pair of skates. 
7
A custom book
18th Birthday Milestone Edition
The Book of Everyone
thebookofeveryone.com
$37.99
There's no better way to celebrate the big than by taking a look back over the best moments from the last 18 years. Warning: Seeing all of those baby pics and flashbacks will definitely make them feel all mushy inside.
8
A designer bag
Shopping large bag
Telfar
farfetch.com
$277.00
As they graduate into the world of being an adult a designer bag will be nice to carry around.
9
A fun cell phone case
Pangram Custom
Custom AirPods Case
casetify.com
$55.00
Plans of traveling the world might be halted for now. That's alright, though, because this customizable cell phone case will give them a hint of the jet-set life.
10
A wild pair of shorts
Crisscross Upsized Shorts
AGOLDE
shopbop.com
$168.00
Unexpected jeans are perfect for any young fashionista. I mean, how cool is that slanted waist line?
11
A smudge-proof mascara
Eyelash Icing Mascara
Beauty Bakerie
ulta.com
$18.00
They'll cry tears of joy when they unwrap this must-have mascara. Don't worry though. They'll quickly wipe 'em away so they can instantly test it out.
12
A gorgeous card
Birthday Card
DorcasCreates
etsy.com
$3.92
If you have a few words to say, pick up a birthday card with a pretty illustration on the cover and drop a few lines inside.
13
A unique pair of slides
Two Band Slides
Freedom Moses
shopbop.com
$40.00
The icy blue color gives these classic sandals a modern makeover. And they're versatile enough to wear with casual looks and pretty summer dresses. 
14
A well-lit mirror
Large Lighted Vanity Mirror
Chende
amazon.com
$149.99
For the makeup lovers, this vanity is a must for perfecting their looks. Those Old Hollywood style light bulbs are waaaay better than average bathroom lighting.
15
A calming candle
CrystalBliss Aromatherapy Candle
EmanateEssentials
etsy.com
$18.50
Show them there's nothing to stress out about with a relaxing, aromatherapy candle that has crystals and herbs inside. 
16
A nail polish gift set
Nail Polish Birthday Kit
essie
lookfantastic.com
£46.60
Skip the wrapping paper and hand them this gorgeously packed set of nail polish.
17
A will pair of sneakers
Old Skool
Vans will never, ever go out of style. This pair has a 2020 update with tie-dye finish.
18
A high-tech pair of earbuds
Apple AirPods with Wireless Charging Case
This content is created and maintained by a third party, and imported onto this page to help users provide their email addresses. You may be able to find more information about this and similar content at piano.io
This commenting section is created and maintained by a third party, and imported onto this page. You may be able to find more information on their web site.
Advertisement – Continue Reading Below