20 Gifts for Cousins – Perfect Gift Ideas for Every Family Member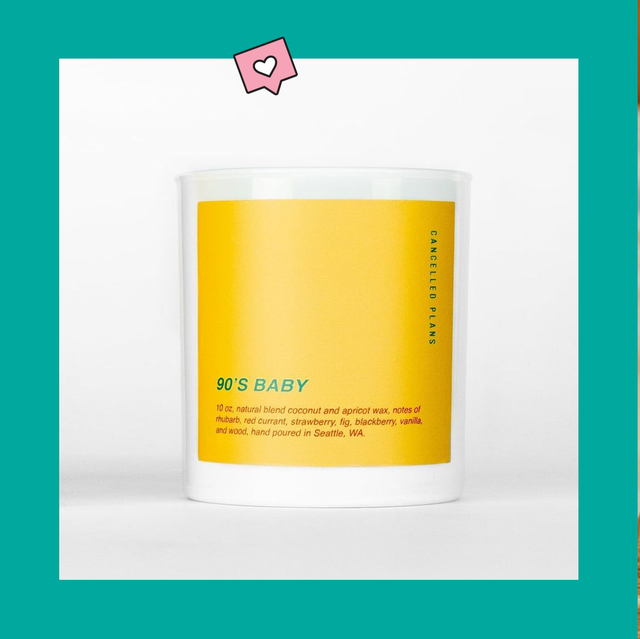 Courtesy
Unlike shopping for someone you're trying to impress (like your in-laws) or your very best friend, you don't need to splurge on a really expensive gift for your cousins; they're family, so they have to love ya anyway (wink, wink). And if you come from a big family, you definitely can't afford to splurge on a gift for every single one of 'em.
No matter what kind of family member you're shopping for, there's probably something on this list that would make a great gift—we've got affordable gift ideas for all ages and interests. Seriously, there's even something in here your baby cousins or your cousin's babies (I think those are called once removed? Who knows). If what you want this holiday season is to secure the upper hand with all your relatives, scroll through this list of amazing finds for everyone on your list.
Advertisement – Continue Reading Below
1
this customizable photo album
Everyday Photo Book
Artifact Uprising
artifactuprising.com
$59.00
A photo album that holds all your family portraits—and embarrassing candids—is one that you can always break out over the holidays to reminisce with everyone. 
2
these cute coasters
Tia Mowry X Etsy Hexagon Concrete Coasters – Set of Four
mindtheminimal
etsy.com
$38.00
Don't know your cousins that well? Go with a safe gift that pretty much anyone could get some good use out of, like these decorative drink coasters.
3
this sentimental cutting board
Recipe Cutting Board
MorningJoyCo
etsy.com
$69.00
This decorative and practical wooden cutting board is such a great gift idea to give all the cousins. Choose a favorite family recipe and have an exact copy of it engraved right onto the board.
4
this karaoke microphone
Wireless Bluetooth Karaoke Microphone
Remember all those performances you and your cousins made your parents sit through? Time to bring 'em back!!! This mic makes at-home karaoke super simple, which is great news for you, unfortunate news for everyone else forced to watch.
5
this funny candle
90's Baby Candle
CancelledPlans
etsy.com
$32.00
If you and your cousins came up in the '90s, this nostalgic candle is a must. One reviewer described this scent, which has notes of rhubarb, red currant, strawberry, fig, blackberry, vanilla, and wood, like grown-up fruit snacks—what's more '90s than that?!
6
this wine
Cabernet Sauvignon
House Wine
drizly.com
$19.99
You all have probably had your fair share of boxed wine over the years, but this particular cabernet sauvignon is worlds better than the stuff you guys drank in college. It even won one of Cosmo's Wine Awards.
7
this cold brew maker
Airtight Glass Cold Brew Iced Coffee Maker
They might already own a coffeemaker, but do they have an iced coffee maker? Yeah, I didn't think so. If they love coffee drinks, especially the cold ones, they need this for the coffee bar.
8
this home movie converter
Video Conversion Suite
Time to pull out alllll those mortifying home videos. This gift will help you and your family convert old VHS and camcorder tapes to digital files or DVDs.
9
these organizational packing cubes
5-Piece Packing Cube Set
CALPAK
nordstrom.com
$52.50
You guys might not be traveling right now for any family trips, but nonetheless, your type-A family members will love having these packing cubes for organizing all of their belongings in the time being.
10
this portable blender
Portable Blender
For any family members in college, grab any space-saving gift you can think of. This travel bottle doubles as a portable blender and charges with a USB, so they can enjoy all the smoothies and shakes they want.
11
this box of candy
Signature Chocolate Trio Tin
DYLAN'S CANDY BAR
nordstrom.com
$32.00
If you don't want to be over-the-top but you feel like you should bring something to the family get together, a box full of treats is always a hit.
12
this insulated drink cooler
Hopsulator Slim Double-Walled Stainless Steel Insulated Can Cooler
The whole fam would appreciate having one of these insulated drink coolers. Fill it with La Croix, White Claw, or whatever their drink of choice is before wrapping it up for a gift they can enjoy asap.
13
this portable speaker
MINO X Bluetooth® Speaker
LEXON
nordstrom.com
$39.99
This portable speaker looks (and sounds) way more expensive than it actually is, which means it's one gift you might be able to give to a few of your cousins—or at least the favorite ones. 
14
this s'more kit
Indoor Electric Stainless Steel S'mores Maker
This is the perfect gift for the baby cousins—actually, this is the perfect gift, period. You don't have to be a little kid to appreciate an indoor s'more-making kit. Who doesn't love s'mores?!
15
this party game
Who in the Room? Party Game
Uncommon Goods
uncommongoods.com
$20.00
You and the cousins might not get to get together all the time, but every time you do, it's a party. And what better way to celebrate than with the gift of a party game, like this one?
16
this mini fridge
Mini Fridge
Whether they're living with a bunch of roommates or are a serious beauty lover, a mini fridge is one of those cool, functional gifts that they've always wanted.
17
this leather glasses case
Leather Sunglasses Case
KingsleyLeather
etsy.com
$76.53
For the cousin that's more like your sibling, splurge a little on a gift that they can have forever, like this protective leather glasses case.
18
this herb-growing kit
9 Herb Window Garden
Planters' Choice
amazon.com
$34.99
I'm sure you've got at least one family member who loves plants and cooking. Their kitchen windowsill needs this indoor herb-growing starter kit.
19
these funny socks
Custom Socks with Faces
MyPupSocks
amazon.com
$13.57
If you and your cousin don't do serious gifts, get them a personalized pair of socks with your face all over it. Just don't be surprised if they regift it in next year's white elephant.
20
this back and neck massager
Shiatsu Back and Neck Massager with Heat
You don't have to know anything about your cousins to know they could probs use a massage. This at-home massager is almost as good as a trip to the spa and a whole lot cheaper. 
This content is created and maintained by a third party, and imported onto this page to help users provide their email addresses. You may be able to find more information about this and similar content at piano.io
Advertisement – Continue Reading Below