6 Advent Calendars for Adults 2019 — Cute Adult Advent Calendars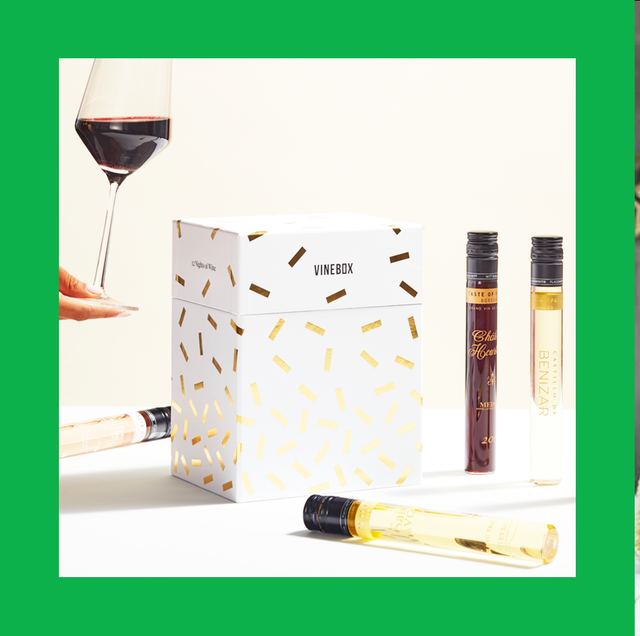 Courtesy
Sure, advent calendars might seem like they're for kids (you may have memories of opening a lil present each day when you were little!), but there are plenty of ones out there for adults to enjoy too. I actually found a few calendars that are borderline rated R. Some with makeup, alcohol, and, yes, even sex toys hidden inside each one.
That's right, the kids won't be the only ones having fun this year. So whether you're looking for a clever way to count down the days with bae or just want to treat your drinking buddy to a shot (or 24), there are six advent calendars for adults to enjoy below.
And jic you don't have the patience to wait a couple months until December arrives, don't forget you can checkout these Halloween advent calendars too. I promise they're just as much fun.
Advertisement – Continue Reading Below
1
if you can't stop watching Friends
Friends: The Official Advent Calendar
Insight Editions
amazon.com
Celebrate with the entire cast of Friends, well, sorta with this advent calendar. Inside you'll find a ton of surprises, from ornaments to keepsakes that'll remind you of your favorite episodes.
2
if you just want a drink
Personalised Alcohol Miniature Advent Calendar
Prezzybox
prezzybox.com
£125.00
Give this one to the happy hour partner that you miss. Don't forget you can customize it with their name too.
3
if you're on the naughty list
Sweet Sensations Gift Set
Fifty Shades of Grey
lovehoney.com
$49.99
Listen, you are grown and if you want an advent calendar filled with foreplay dice and erotic massage oil, that's your business.
4
if you always need a hair tie
12 Days Of Scrunchies Warm Color Set
You get a scrunchie! You get a scrunchie! Everyone gets a scrunchie! There are 12 cute printed ones that come in this advent cal, so you'll be set for a while in the hair-tie department. 
5
if lotions are your thing
Signature Holiday Advent Calendar
L'Occitane
amazon.com
$64.00
Get ready to slather your dry-ass skin with all the fancy lotions in this gift. It also has lip balm, hand cream, soap, and a LOT more to be your most moisturized self. 
6
if you don't wanna grow up
Advent Calendar 2020
Little Likes Kids
amazon.com
$14.95
Alright, there's nothing wrong with still wanting to believe Santa and his elves are real. If you're the big kid that never grew up, definitely grab this advent calendar filled with stickers.
This content is created and maintained by a third party, and imported onto this page to help users provide their email addresses. You may be able to find more information about this and similar content at piano.io
Advertisement – Continue Reading Below