Cheating on Partner Is Self-Care, Says New Ashley Madison Data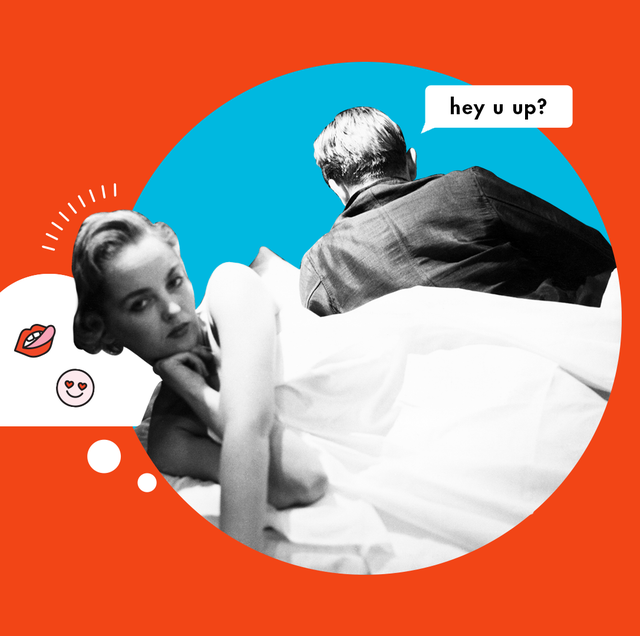 Khadija HortonGetty Images
In today's episode of "How People Are Coping During a Global Pandemic," Ashley Madison, a dating site marketed to those who are married or in relationships, has unveiled some, uh, interesting stats about cheating in These Times.
For starters, you may be surprised to find that the pandemic has not hindered the desire or ability to cheat—it's fueled it.
This content is imported from embed-name. You may be able to find the same content in another format, or you may be able to find more information, at their web site.
According to Ashley Madison's Love Beyond Lockdown survey, "the lockdown has not put an end to affairs, cheaters are merely adapting their current methods while also preparing for future affairs when less restrictions are in place."
One Ashley Madison user recently told Cosmopolitan that because of the current circumstances, she's had to take things exclusively virtual, sometimes while her husband is still in the house.
Then, there's a whole other element the survey reported on: self-care during these blah times.
According to the data, 84 percent of those surveyed believe infidelity has been a reliable form of self-care during the pandemic. And 66 percent of Ashley Madison users who have experienced negative emotions this year say the affairs have "improved their overall mood."
So while you may consider "self-care" to be a 30-minute YouTube yoga class, a new sourdough recipe, or maybe even a quick lil walk outside for some fresh air, for a lot of these users, cheating has been their escape.
Like for Alexa*, 41. Her affairs have motivated her to stay physically fit, and as we know by now, physical fitness = feel-good endorphins.
"Knowing that another man is going to be seeing me naked is a great motivation to keep fit, keep getting my nails done, keep up with my bikini wax, etc. Those are little things that I probably would have cut out during the pandemic, but I want to look good for a lover, and in turn, it makes me feel better about myself."
She continues: "Knowing that you are turning someone on, physically, and emotionally is a great ego boost, especially in a time where people are feeling pretty bad about themselves and the state of the world."
Most importantly, Alexa* says talking with men outside of her marriage is something to look forward to. "With so much uncertainty in the world, not knowing when this pandemic will end, when things will go back to 'normal', it's nice to have something consistent that you can still enjoy. So much of life has been 'canceled' lately, it's nice to have something you can rely on," she says.
And while many Ashley Madison members reportedly cheat for "therapeutic benefits," a lot do it primarily for, well, the sex.
Nikki*, 30, is another Ashley Madison user who has found cheating to be a much-needed form of "self-care" these past few months—primarily for the orgasms.
"Life in the pandemic requires doing all things necessary to survive. This means we need to level up our self-care. Sex is synonymous with self-care, and I am not sexually fulfilled by my partner."
She continues, "To deny my mind and body that authentic release would be the opposite of self-care, and I know I deserve better. We all do. Dirty talk and coconut oil can make you survive a lonely quarantine, but I'm not here to only survive. I'm here to thrive, and my pussy is too."'
*Names have been changed.
This content is created and maintained by a third party, and imported onto this page to help users provide their email addresses. You may be able to find more information about this and similar content at piano.io