Lelo Amazon Prime Day 2020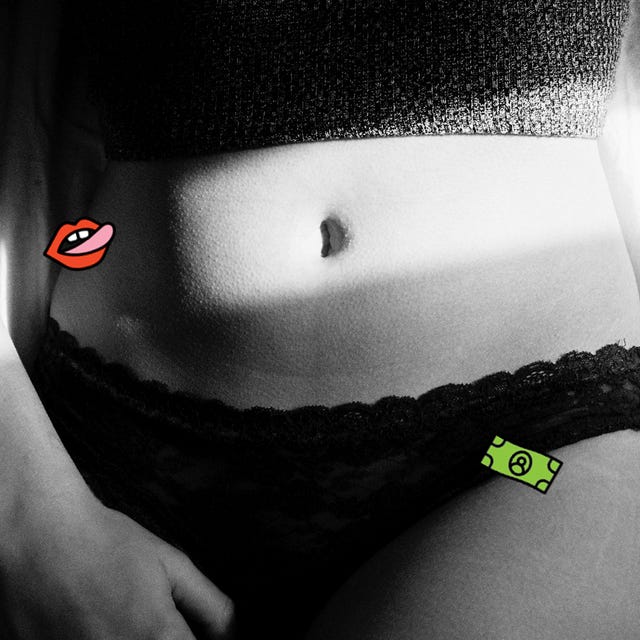 Getty | Raydene Salinas Hansen
Prime Day starts October 13th and runs through October 14th. If you're not already a Prime member (or if you are but want your own Prime account away from prying eyes), sign up and take advantage of Amazon's 30-day free Prime trial. There are a ton of surprise deals and savings to be found, if you know where to look—and we're on the Prime Day beat, so keep checking back throughout the sale for more updates!
---
If you're a repeat reader of our site, you'll know that we're big fans of Swedish luxury sex toy company Lelo. Their toys are well-designed, quality, and feel bougie to a degree that a lot of sex toys don't.
This content is imported from embed-name. You may be able to find the same content in another format, or you may be able to find more information, at their web site.
Unfortch this means their prices can be a bit more than the average sex toy, and while it's worth it and ya get what you pay for, if you can get Lelo products at a cheaper price, it's always worth buying during a sale. Luckily, they're running some primo deals for Amazon Prime Day this year, and they're good from October 9th (aka already happening baby!) through October 15th. The sales run the gamut from 10% to 30% off on select fan favorites, a few of which we've listed below. Here are our top picks on what to scoop up during Lelo's Prime Day sale through October 15th:
1. Lelo Sona
No surprise here, but the Sona clit stimulator by Lelo is one of our v. favorite sex toy recommendations ever. It uses sonic waves to stimulate your clitoris (instead of traditional vibration), and feels like you're getting head 5ever. One of our editors even wrote a lengthy review of the toy here, and pretty much everyone who has tried the toy (at least that I know of) is obsessed with it.
2. Smart Wand Massager
Lelo's version of a wand-type vibrator is great because the handle is slightly offset for a more ergonomic experience. Compared to the tradish Magic Wand Original that's just like, a foot of plastic, this slight dip in the handle makes it way easier to use on your body without tiring.
3. Ina 2 Rabbit Vibrator
If you don't have a Rabbit vibrator, the Ina is great to start out with as it's got v. user-friendly directional controls. Some Rabbit vibes try to jam 17 functions into one or two buttons, which means you're cycling through 17 different g-dang modes to find one you like. This toy is also fully waterproof, USB rechargeable, and has even stronger vibration than the original version. It's also made of FDA-approved body-safe silicone and ABS plastic (on the control part).
4. Ora 3 Oral Sex Vibrator
If your favorite part of getting oral sex isn't suction on your clit but rather the licking, the Ora 3 feels just like that. A small nubbin that rotates and vibrates underneath a taut silicone drum feels like a tongue. Combine with water-based lube for maximum effect.
5. Tiani 2 Couples Vibrator
Looking for a wearable couple's vibe that's also got a remote control for more seamless sex? The Tiani 2 is currently deeply discounted and worth splurging. This toy hugs your vulva for stimulation for both partners during penetrative sex, and the remote means you don't have to fiddle with any settings in the heat of the moment.
6. Tor 2 Penis Ring
This stretchy silicone cock ring is 100% waterproof, features an easy-to-use design, and has six different modes. It's one of the stronger vibrating penis rings around (vibrating penis rings can be cheap, but it's hard to find one that's gonna last and is as good as the Tor.)
---
Want to get the hottest sex positions, the wildest confessions, and the steamiest secrets right to your inbox? Sign up for our sex newsletter ASAP.
This content is created and maintained by a third party, and imported onto this page to help users provide their email addresses. You may be able to find more information about this and similar content at piano.io