New Balance Sale – What to Buy From the Secret Sneaker Sale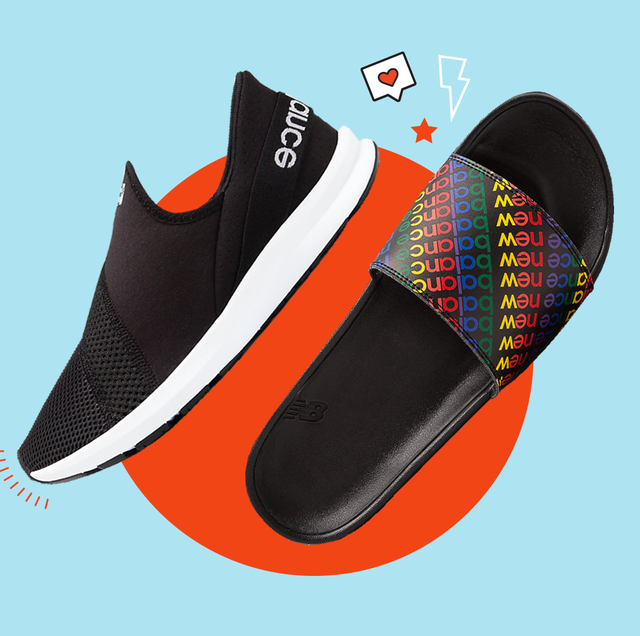 Courtesy
Right now, New Balance is having a secret sale on a bunch of its popular shoes. While the brand's beyond popular "dad shoes" might be on your radar, New Balance has its fair share of cozy slides and sandals that are also part of the mad dealz.
When it comes to getting dressed these days, comfort is quite literally everything. (There's a reason we've traded in our jeans for sweatpants and cute blouses for old T-shirts and oversize sweaters.) Nowadays, cozy clothes are so much more than something to wear—they're a sartorial security blanket. If you want to bring that same comfort to your feet, look no further. Whether you're looking for something to wear during an outdoor run, checking a few errands off your list, or simply lounging around the house, this sale has you covered.
To help you start off the week on the right foot (sorry, had to), check out the top styles worth adding to your cart.
Advertisement – Continue Reading Below
1
This pretty pair
997H Sneakers
New Balance
newbalance.com
$90
$80
An updated take on one of New Balance's heritage models, the 997H offers a cool, modern approach to the classic silhouette with a millennial pink finish.
2
This thick-sole option
Fresh Foam Arishi v3 Sneakers
New Balance
newbalance.com
$70
$65 
A comfortable, shock-absorbent midsole basically means you're gonna wanna wear these all the time.
3
These sandals
Women's 200 Pride Pack Slides
New Balance
newbalance.com
$30
$20
These prideful slides are perf for those poolside Instagrams and can double as house shoes when you're spending time inside.
4
This socklike style
FuelCore Nergize Easy Slip-Ons
New Balance
newbalance.com
$65
$60
Whether you wear these around the house now or in the TSA line later, one thing's for sure: You're going to get a lot of use out of this cushiony pair.
5
This busy pair
1340v3 Sneakers
New Balance
newbalance.com
$140
$100
Even when you're pounding the pavement, it'll feel like you're running on clouds because the ABZORB midsole on these is so thick and bouncy.
6
This retro style
720 Sneakers
New Balance
newbalance.com
$65
$50
This colorful option will look just as good on the track as it does running errands. 
7
This colorful option
Fresh Foam Arishi Trail Sneakers
New Balance
newbalance.com
$75
$70
My folks who love hikes will appreciate the reinforced tip that protects toes from jagged rocks and debris.
8
This chunky pair
Women's 577 Sneakers
New Balance
newbalance.com
$80
$70
A fresh pair of crisp white sneakers will give your simple outfit new life.
9
This sleek option
Minimus 20v7 Sneakers
New Balance
newbalance.com
$100
$90
Between its mesh paneling and sturdy outsole, this pair is designed to make your outdoor run as comfortable and smooth as possible.
This content is created and maintained by a third party, and imported onto this page to help users provide their email addresses. You may be able to find more information about this and similar content at piano.io
Advertisement – Continue Reading Below