Venus Retrograde in Gemini, May 2020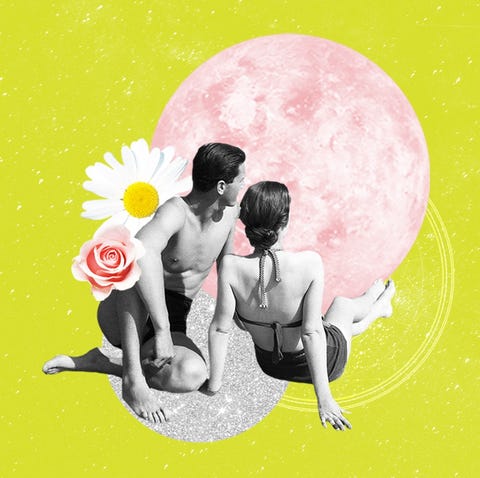 Sanchi OberoiGetty Images
Venus Retrograde officially begins on May 13 in airy Gemini and lasts until June 25. While the planet of love is moving backward, relationships may feel erratic or chaotic. During this transit, we're finding our romantic footing, and while we're trying to stay stable, we may overthink our emotions and the future of our partnerships. Getting out of our heads will be challenging, but it's necessary because we need to lead with our hearts and emotions right now.
This content is imported from embed-name. You may be able to find the same content in another format, or you may be able to find more information, at their web site.
So, what does all this mean for you?
Aries
You want your crush/boo to intuitively know what you want­—but turns out they can't read your mind after all. Words don't come easily right now, but do your best to express yourself so you can avoid a communication meltdown.
Taurus
You're unsure of where you stand with your crush/boo, and you're acting out to get their attention. Instead of starting drama, lean into your sweet side and initiate an open conversation with them.
Gemini
While you're often attracted to intellectuals, right now, you're feeling someone who's not your usual type—or relating to your boo in a new way. You're all about light, flirty convos right now, and that's okay—you don't have to be so deep all the time.
Cancer
You may be giving too much of yourself to others, and you're feeling unappreciated and overlooked. Don't let yourself be taken for granted. Remind your boo/crush that you're supposed to be a team.
Leo
Your crew has a lot of thoughts about your crush/boo right now—and they're not shy about telling you their unsolicited opinions either. Create boundaries to avoid annoyances and try not to overshare.
Virgo
You've been wanting to level up your relationship for a while, but now that it's finally time, you're hesitating. It's okay—take a little more time before going Insta official/adopting a pup/scheduling a meet-the-parents Zoom. Wait until you feel ready.
Libra
Your ideals are changing, and it's affecting the way you view love. NBD, Libra! You're just reframing what you think a partnership should look like. Remember, only you and your partner need to agree on the rules of your relationship—who cares what your friends think?
Scorpio
You have a tendency to turn your crush/boo into your whole world. But now, you're learning that feels aren't enough to sustain a relationship—you need to put in actual work too. Set some boundaries as you navigate this rocky patch, and you'll make it through.
Sagittarius
Venus Retrograde is sending you a blast from the past in the form of an ex in your texts. You might be tempted to rekindle the flames, but before rushing back (again), make sure you're both dedicated to making your relationship work.
Capricorn
You're practical by nature, but you can be drawn to relationships that are impractical. On paper, your current crush/boo makes no sense—but your differences make you even more intrigued. Hey, sometimes opposites attract!
Aquarius
Yes, you've found an amazing person to crush on. But that won't stop you from wanting to keep your options open. If you're single, go ahead and keep swiping on your dating apps. If you're in a relationship, take some space to yourself, and the time you do spend with boo will be sweeter.
Pisces
You're feeling emosh but not telling your crush/boo, which is stopping your relationship from moving forward. It'll take work, but try to open up about your inner feelings. In the meantime, be patient with them and yourself.